Related Links on Antiques, Collectibles & Thrift for you to Enjoy.
_______________________________________
We are happy to add Related Links. If you are interested just email.
We ask that you add a Reciprical Link on your page.
Anyone may link us to there page using one of our Banner's or Logo's
_______________________________________
Buy - Sell - Trade Fast Food - Disney - Fisher Price - Ty Beanie Babies Diecast(cars, banks) - Glasses - Action Toys - White Buttons Wind Ups - Mini Cars - Under 3's - PVC Bendables
The best site full of information for any collector or dealers. If you like marbles you love this site.

The Original Online Antique & Collectibles Marketplace Since 1991, The Antique & Collectible Exchange has been a dedicated computer marketplace where you can BUY and SELL Antiques and Collectibles. Buyers and Sellers deal directly. No commissions charged.


Classified Antique Marketplace



Collector Books is the Best Source of Information. They publish over 300 Identifcation & Value Guides.
Copenhagen Antique Toys & Dolls Deal with early Tin Toys, Collectibles, Dolls & Doll Houses.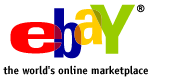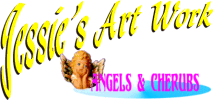 Jessie's Art Work you will find Hand Made ceramics beautifully hand crafted and painted with a combination of fine glaze colors to choose from and water fountains pumps are warranted for 5 years.... Los Angeles California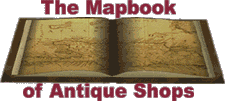 Listing over 500 Locations on 32 maps. Tell them we Referred you.
MJ's is Offering Antiques, Collectibles, Memorabilia, Books, Ephemera, Historical Trivia, Free Newsletter, Free Classifieds, CyberMall, Free Chat, and A New Vacation Rentals and Accommodations Site!



Tim's Articles about Phonographs and Old Records....

Treasure Hunt is a 6000 square foot Antique & Consignment Store. They have Antigues, Jewelry, Collectibes, Furniture, Tools, Electronics, Sports Cards and Household Merchandise.
Uniclectica Antiques and Collectibles Online offers for sale an assortment of antiques, collectibles and reference books. We also host an ever-expanding series of articles dealing with the care and preservation of antiques and collectibles
__________________________________